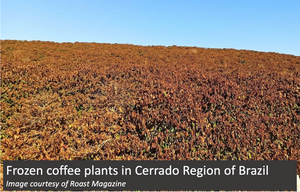 A "Perfect" Coffee Storm: 
To many of us, it's not 
new
 news that the regions where the best coffee is grown 
are
 also constantly burdened by socio-economic and political strife. Poverty, corrupt governments, high crime, expansive class discrimination, and the like are what families living in these regions wake up to every day. Add to that environmental tragedies, and it means a world of hurt for our coffee farms, the families, and our coffee supply.